'Paris 2015' Global Climate Talks Will Take Place This November with a Goal of Keeping Global Warming Below 2°C. 

WE ARE COUNTING ON YOU! 
---
What is COP21? Why is it Important?
This December in Paris, climate history will be made. For the first time in over 20 years of UN negotiations on climate change, the United Nations 21st Conference of Parties (COP21) intends to produce a legally-binding and universal agreement to stabilize atmospheric concentrations of greenhouse gases and limit global warming. This historic conference is expected to attract an audience of over 50,000 – representing national governments, the private sector, NGOs, UN agencies and other major decision-makers from around the world.
---
This December in Paris,
climate history will be made.
---
"The United Nations Framework Convention on Climate Change, or "UNFCCC", was adopted during the Rio de Janeiro Earth Summit in 1992. It entered into force on 21 March 1994 and has been ratified by 196 States, which constitute the "Parties" to the Convention – its stakeholders.
This Framework Convention is a universal convention of principle, acknowledging the existence of anthropogenic (human-induced) climate change and giving industrialized countries the major part of responsibility for combating it.
The Conference of the Parties (COP), made up of all 'States Parties', is the Convention's supreme decision-making body. It meets every year in a global session where decisions are made to meet goals for combating climate change. Decisions can only be made unanimously by the States Parties or by consensus. The COP held in Paris will be the 21st, hence the name 'COP21'".- French Foreign Affairs and International Development
On November 7th, 2015, Mixed Paper hosted the World Climate Interactive Simulation Game at the Boston Society of Architects in downtown Boston, MA.
Our 22 participants assumed their roles as UN delegates from around the world, simulating the negotiations that will take place at COP21 in Paris in December to attempt to reduce the impacts of global climate change.
---
What is the World Climate Simulation Exercise?
Ahead of the Paris climate talks in late 2015, the nonprofit organization Climate Interactive in collaboration with many partners has launched the World Climate Project to engage people worldwide around climate change. World Climate enables participants to experience the dynamics that emerge as nations negotiate a global agreement on climate change and to develop a deeper understanding of how to address climate change. The exercise is framed by current climate change science, enabling participants to find out how their decisions impact the global climate system in real-time.
How Does the Simulation Work?
World Climate is a highly simplified international climate change negotiations meeting. Each participant plays the role of a delegate representing a specific nation, region of the world, or, in some cases, an interest group. Everyone must then work together, in their respective roles, to reach a global agreement that successfully addresses climate change. The ultimate imperative of this game is identical to that of Paris 2015: to reach an agreement that will curb greenhouse gas emissions enough to limit global warming to 2°C above preindustrial levels by 2100 (source: http://www.cop21.gouv.fr/en).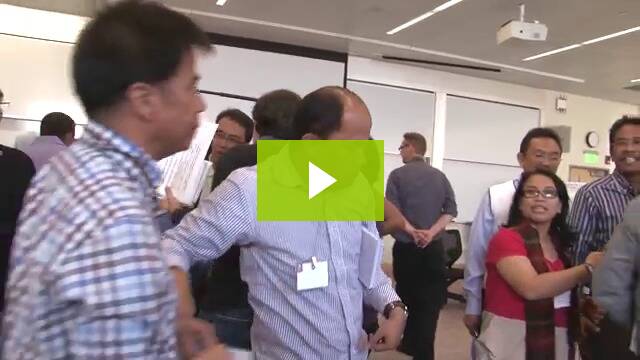 Get Involved
With generous support from the Boston Society of Architects, Mixed Paper hosted the World Climate game at the BSA Space on November 7th, 2015. If you missed the chance to participate in real time, please check out our Twitter @mixed_paper for live tweets and photos that cover the event from start to finish.
We aimed to engage the greater Boston community in climate change policy ahead of these important global climate talks – and encourage all to participate in this crucial and momentous discussion. The event was free and open to all. We were featured in an article in Northeastern University's news@Northeastern, which can be found here. Please stay tuned for our analysis of the event and our experience as facilitators, which will be published on Mixed Paper's blog, Field Notes, soon.
Thanks to all who participated for a great event! We look forward to continuing to work toward resiliency in design, science and policy and hosting future outreach events to connect to our community here in greater Boston and beyond.
"The World Climate Exercise made the consequences of climate change feel more real to me, further fueling my motivation to address climate change."
Courtney James
"I can vouch for how enlightening, challenging, and oddly fun — racing to come up with a climate deal before the clock runs out — this role playing game is. If I were climate czar, it would be required of all high school students before they graduated . . . and incoming freshmen in college should have to do the energy game."
Mark McCaffrey
Questions/Comments?
Please feel free to reach out to us with any questions regarding the World Climate Simulation or our mission as Mixed Paper.
Thanks to our Co-Hosts!
Mixed Paper would like to thank the Boston Society of Architects and the Committee on Resilient Environments for hosting the World Climate game.